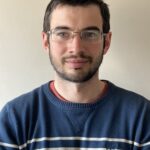 I am originally from Paris, France and currently live in Cornwall. I graduated with a master's degree in Civil Engineering and Construction from ESITC of Cachan. I undertook several placements whilst at university, working on-site for large companies. After my graduation I moved to Cornwall, England where I have worked in several different industries.
I joined the Environment Agency in 2020 as a Civil Engineer as part of the graduate scheme with the aim of becoming chartered. Since joining the EA, I have worked on several small construction projects related to flood risk management.
Due to the climate crisis the role of a civil engineer has evolved. We are facing new challenges and need to create and implement projects which respectfully minimise the impact on our environment as well as being beneficial to our community.
I am excited to join Project PACCo as it will be a beneficial learning experience.
Project Location:
Lower Otter Restoration Project, England