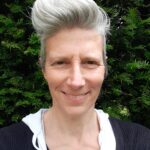 I've worked as a specialist linguist in many roles in England, France and Italy. My experience includes interpreting and translation, education, corporate training, leisure, exports and sales.
As a confident communicator and efficient administrator, I enjoy ensuring diverse groups work well together to achieve the best possible outcomes.
I started at the Environment Agency in September 2020 and Project PACCo just seemed a great fit for me.
A life-long vegetarian, sportsperson and foodie, I have always been interested in enjoying and nurturing our environment. Beach cleans are a regular weekend feature for me, as is catching waves on my local Devon beach. I feel proud to be involved in PACCo and the legacy it will leave for my children in combating climate change.
Project Location:
Lower Otter Restoration Project, England