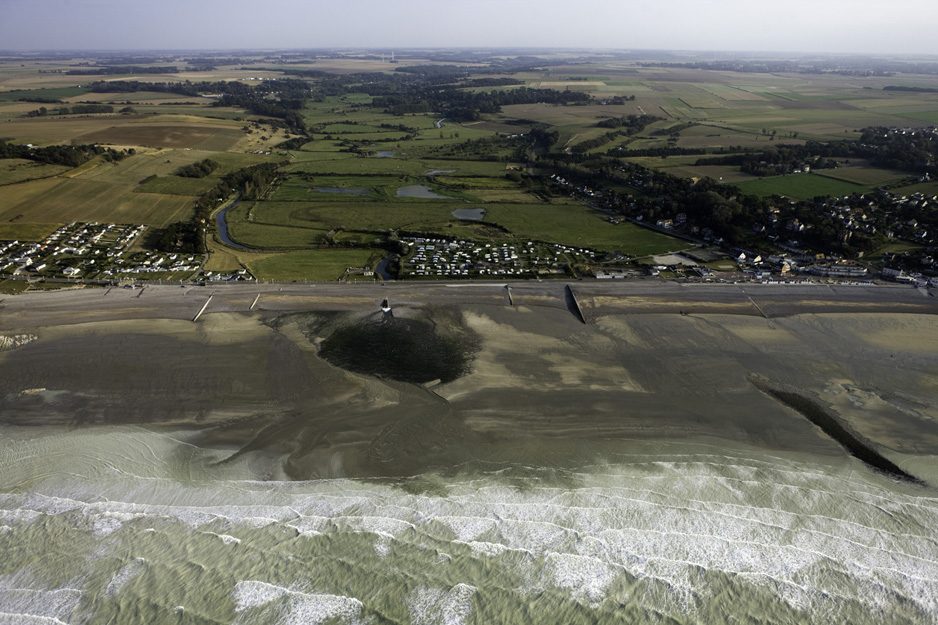 Quiberville: €18m will be invested between 2020 and 2025 in the development of the lower Saâne valley and combines the fight against flooding, the protection of tourism and the preservation of biodiversity
Coastal flooding in 1977.
Serious flooding at the end of 1999. Storm Eleanor in January 2018. More flooding a few months later. Quiberville, on the borders of the Pays de Caux, has suffered from such weather events for over 40 years. It was time to take action.
A partner site in Devon
On Tuesday 1 September, the main stakeholders and partners of the Saâne territorial project presented the actions and implementation stages of the programme between 2020 and 2025. After several years of studies, consultations and fundraising, the project is now entering its operational phase. For the lower Saâne valley, it is a chance to move from a situation of vulnerability to a strategy of adaptation to climate change thanks to a programme of spatial reassignment. The overwhelming majority of the area is under the control of the Conservatoire du Littoral. This implementation is possible thanks to the commitment of the European Union through the Interreg programme between France and the UK. The Otter valley, a partner site on the other side of the Channel, is located in Devon.
The Seine-Normandy water agency is funding this project as part of its "water and climate Saâne Vienne Scie" programme. The Normandy Region and the Department of Seine-Maritime are investing in the project through the "Terroir de Caux" territorial agreement signed on 9 March 2020. By 2025, €18m will be invested in the area. The most significant development for the general public is undoubtedly the relocation of the current campsite by 2023. This will allow for a rewilding of the mouth of the Saâne. Tourist facilities will be rebuilt a little further inland. This will help to safeguard business and protect the tax contribution of the coastal resort. The municipality of Quiberville was particularly willing to implement this project.
A rigid-framed bridge, 10m high and 5m wide, will make it easier for the Saâne to flow into the sea.
To reduce the valley's vulnerability to flooding, a rigid-framed bridge will be built to replace the culvert pipes. 10m high and 5m wide, the construction will make it easier for the Saâne to flow into the sea and also encourage fish to spawn in this small coastal river. It is therefore a way of assisting the development of biodiversity.
This programme will be complemented by a new waste water treatment plant at Longueil and renovated sewage networks. This part of the project will be managed by the Terroir de Caux community of municipalities. A poplar grove will be rewilded with the support of the catchments.
All rights reserved 2020 Le Courrier Cauchois