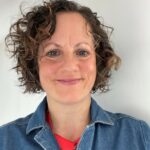 I am a Geographer by training with a PhD in river restoration. I am passionate about the preservation and restoration of the natural environment – especially wet habitats such as rivers, estuaries and coasts.
I have now been working at the Environment Agency for over 19 years mainly in flood risk management. Prior to joining PACCo I led the development of UK's natural flood management evidence base. I have also led a project to help develop the Environment Agency's carbon offsetting strategy.
I am at my happiest when I am working with collaboratively with a wide range of partner organisation. I am proud to have co-authored international guidelines for natural flood management, working closely with colleagues in the USA and the Netherland.
I live in Brighton with by husband and dog. I enjoy being outside and have a passion for rock climbing, running and travelling. I am a senior project manager for PACCo, working closely with Shaun, Becky, Mike, Karen and Megan.
Project Location:
Lower Otter Restoration Project, England