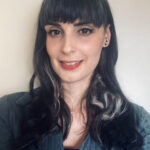 I am a passionate writer and communicator with a lifelong love for language, linguistics and the environment, and have recently joined Promoting Adaption to Changing Coasts (PACCo) as Communications and Engagement Manager.
After completing my degree in English Language and Communications, I have worked in a number of roles within the built environment. For the past five years I have worked in PR and communications management (external and internal comms) for large organisations and clients in both the private and public sector, with a strong focus on environmental issues and carbon reduction across the property, construction, and energy industries.
As a vegetarian, nature lover, and qualified scuba diver, preserving the natural world and increasing land and marine conservation, biodiversity, and sustainability have always been of great importance to me.
I am proud to be a part of the PACCo team, overseeing communications and media relations for the PACCo/LORP project, and to have the chance to tell its unique story, helping to shape and protect the future of our coasts and changing environment.
Project Location:
Lower Otter Restoration Project, England