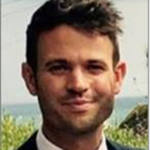 James Samuel, Finance Office for PACCO, Defra
I'm an ACCA qualified accountant and have worked on various EU funding streams for many years. As an accountant, I love a good spreadsheet but also can advise on the interpretation of the Interreg rules and how they apply in practice.
I started working for the Environment Agency in 2009 but became a Defra employee in 2017 as part of the transfer of corporate services to the Core department.
My role on PACCo is to ensure that the project reports its finances correctly to Interreg, that claims are on time and free from error and advising on the application of Interreg FCE rules to our programme.
I've lived in Devon most of my life and am excited to see what difference PACCO will make to an area of the county I know well and love.
---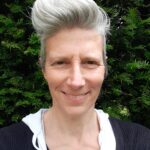 Becky Price, Project Officer for PACCo, Environment Agency
I've worked as a specialist linguist in many roles in England, France and Italy. My experience includes interpreting and translation, education, corporate training, leisure, exports and sales.
As a confident communicator and efficient administrator, I enjoy ensuring diverse groups work well together to achieve the best possible outcomes.
I started at the Environment Agency in September 2020 and Project PACCo just seemed a great fit for me.
A life-long vegetarian, sportsperson and foodie, I have always been interested in enjoying and nurturing our environment. Beach cleans are a regular weekend feature for me, as is catching waves on my local Devon beach. I feel proud to be involved in PACCo and the legacy it will leave for my children in combating climate change.
---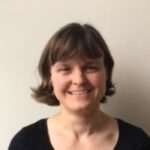 Megan Rimmer, Project Executive for PACCo, Environment Agency
Born and brought up in the Peak District, I moved to Devon when I joined the National Rivers Authority in 1995, which became part of the Environment Agency when it formed in 1996. I'm a Chartered Civil Engineer by background and have spent most of my career managing construction projects for the Environment Agency. These have ranged from flood defence projects, flow gauging stations and fish pass projects through to habitat creation projects. I have always had an interest in balancing technical and environmental priorities with the needs of local people, aiming to deliver projects that work for their communities.
For the past five years I have been the Environment Agency's project manager for the Lower Otter Restoration Project. I am excited to be moving to the Project Executive role for PACCo whilst retaining project management of the detailed design for LORP.
---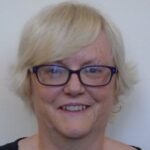 Karen Baxter, Communications Manager for PACCo, Defra
My background is journalism, having spent 23 years in total working for local newspapers in Lincolnshire, Somerset, Cornwall and Staffordshire. I moved into comms 12 years ago, working first for a water company, before joining national charity Macmillan Cancer Support working on comms and engagement for a large project in Staffordshire in partnership with the NHS. I then moved to the public sector, working again on comms and engagement for a citywide project led by Stoke-on-Trent City Council, in partnership with several public and voluntary sector organisations.
I joined DEFRA in 2018 working in comms in the Midlands team, covering media work across the flood risk management, water, land and biodiversity and waste portfolios, as well as for Natural England. Immediately before joining the PACCo/LORP project, I worked on engagement on Covid-19, during a secondment to the Cabinet Office's Midlands and East of England team
---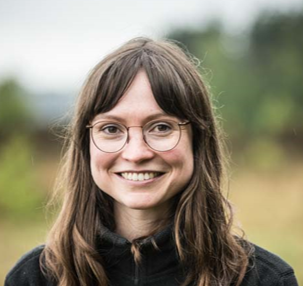 Kendal Archer, Project Manager for PACCo, East Devon Pebblebed Heaths Conservation Trust (EDPHCT)
I've worked in environmental project management and engagement roles for the past six years, mostly in London. In this time, I also completed an MSc in environment, politics, and globalisation.
My experience includes work on a broad range of environmental topics (from air quality to waste reduction, energy use to wellbeing), with projects often involving many diverse partners and audiences.
I joined the EDPHCT in December 2020 to work on PACCo, excited to work on a pioneering project that encompasses climate mitigation and adaptation, biodiversity benefits, cross-border working, and a more natural approach to our relationship with nature.
---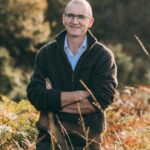 Dr. Sam Bridgewater CEnv MCIEEM, Clinton Devon Estates Lead for the Lower Otter Restoration Project (LORP) and the Promoting Adaptation to Changing Coasts initiative PACCo)
I am also the Estate lead for the River Otter Beaver Trial. I joined Clinton Devon Estates in 2012 and have responsibility for ensuring that the protection of wildlife and natural habitats are embedded into all aspects of Estate decision-making. My remit includes oversight of the management of the Estate's core nature reserves – the 1,000 hectare East Devon Pebblebed Heaths and the Otter Estuary – and advise on the development of the Estate's environmental strategy, including natural capital accounting.
I was formerly a researcher at the Natural History Museum and the Royal Botanic Garden Edinburgh, and my research interests include describing and explaining patterns of plant diversity, the management of cultural landscapes and the economic use of plants.
I have published over 20 academic research papers, two books and numerous book chapters.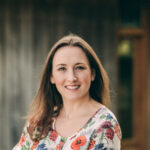 Carla Whitaker, Head of Project Governance and Assurance, and Communications Lead for Promoting Adaptation to Changing Coasts initiative PACCo), Clinton Devon Estates
I joined Clinton Devon Estates in 2010 after graduating from University with a BSc (Hons) in Psychology.
In 2017 I completed the Association of Project Management Qualification (APMQ) and am now the Head of Project Governance and Assurance for the Estate. I have developed and implemented a project framework for the Estate that aligns with APM methodology as well as being compatible with partner organisations. I have also achieved Green Belt Lean Six Sigma, and am currently studying for an MBA with the Open University.
In 2020 I joined the Promoting Adaption to Changing Coasts (PACCo) Partnership as the Communications Lead.
Outside of work I also love all things 1940s vintage, good home baking and dressmaking. Prior to my degree I attended the Oxford School of Drama and I occasionally contribute to amateur dramatic societies and choirs. In more recent years, theatre has taken a back seat whilst I welcomed my young family into the world.
---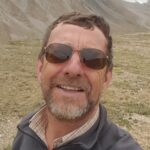 Mike Williams, Environmental Lead and Senior User for both the Lower Otter Restoration Project and the PACCo project, Environment Agency
I joined the National Rivers Authority in 1990 having moved to Devon to study for a biology degree as a mature student. My career was previously very varied including working for the family road haulage business, carrying out industrial radiography, and working for a ladies' hat manufacturer, once a traditional trade in his home town of Luton.
I led a small but slowly expanding Conservation & Recreation Devon team, working right across the NRA's business until it became part of the Environment Agency in 1996. I was closely involved in wetland management and restoration, including water level management for grazing marshes and led on the development of self-regulating tilting weirs, and also invented a new design for a self-regulating tide gate, allowing controlled tidal inundation behind defences. I worked on invasive species control, eliminating floating pennywort from a wetland SPA and was also part of developing the emerging Biodiversity Action Plans and was the UK lead for river shingle beetles.
My work became ever more closely linked to flood and coastal risk management and this resulted in an internal move into that part of the business, where I became part of the team working on shoreline management plans and the Exe Estuary Strategy. This in turn led to concentrating on delivering habitat restoration projects, particularly around estuaries in Devon, over the last 15 years. I am the Environment Agency's environmental lead and Senior User for both the Lower Otter Restoration Project and the PACCo project.
---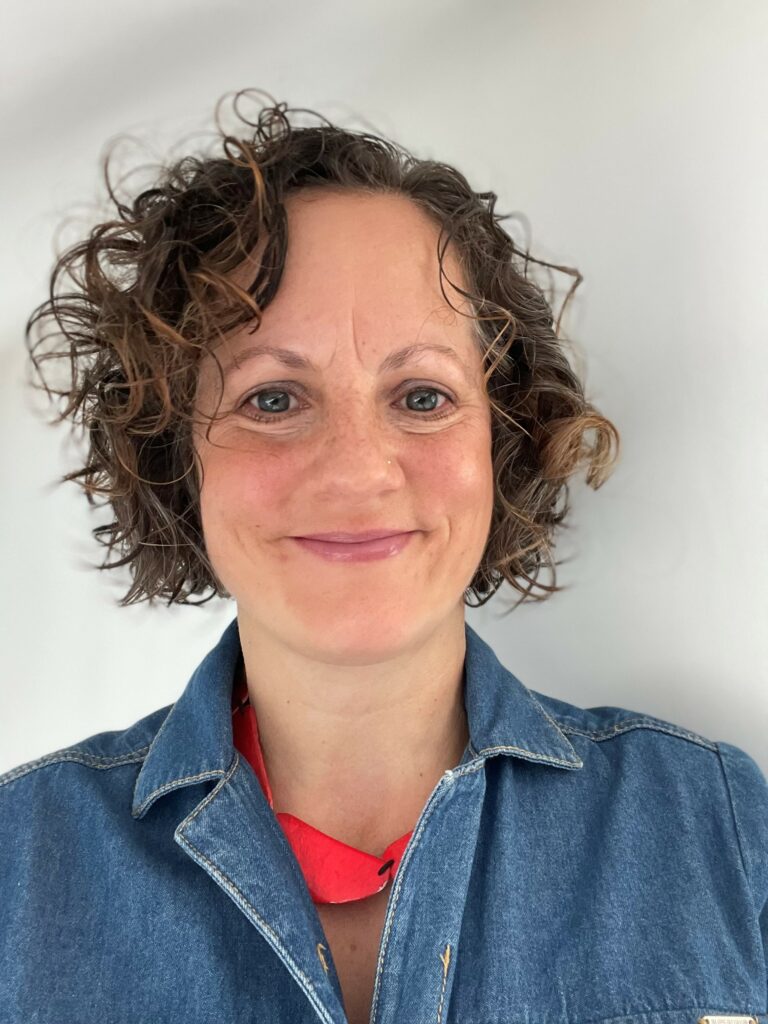 Lydia Burgess Gamble, Lead Project Manager, Environment Agency
I am a Geographer by training with a PhD in river restoration. I am passionate about the preservation and restoration of the natural environment – especially wet habitats such as rivers, estuaries and coasts.
I have now been working at the Environment Agency for over 19 years mainly in flood risk management. Prior to joining PACCo I led the development of UK's natural flood management evidence base. I have also led a project to help develop the Environment Agency's carbon offsetting strategy.
I am at my happiest when I am working with collaboratively with a wide range of partner organisation. I am proud to have co-authored international guidelines for natural flood management, working closely with colleagues in the USA and the Netherland.
I live in Brighton with by husband and dog. I enjoy being outside and have a passion for rock climbing, running and travelling. I am a senior project manager for PACCo, working closely with Shaun, Becky, Mike, Karen and Megan.
---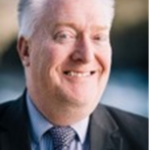 Ben Johnstone, Area Flood & Coastal Risk Manager for Devon, Cornwall and the Isles of Scilly, Environment Agency
I have worked for the Environment Agency for over 25 years. I am the Project Sponsor for PACCo, also known as the Senior Responsible Officer in some organisations, and am responsible for ensuring that the benefits of the project are realised.
I am a Chartered Civil Engineer and worked in bridge design and maintenance prior to moving into flood and coastal risk management. During my early career I was involved in all the technical, 'hands on', parts of project delivery from concept, through design and into construction. I then moved into project management and programme management. The latter part of my career has focussed on leadership, partnership working, strategy and finances.
I have a long term interest in Climate Change Adaptation – as we need to start working with mother nature not against her because in the end she will win! We can't just keep building new or higher defences, we need to adapt and learn to co-habit with a changing climate and coastline. This is what PACCo is all about.
---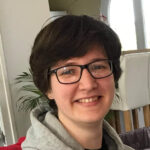 Camille Simon, Area Project Manager, Conservatoire du littoral
I joined Conservatoire du littoral in 2018 as an Area Project Manager, having previously worked on agricultural and countryside management. In 2019, I began work as the Area Project Manager for the Saâne valley and PACCo project. I keep the different tasks and stakeholders on the French side coordinated and on schedule.
I love hiking, birdwatching and the countryside, so I'm particularly interested in projects on redesigning the landscape and adapting to climate change. These are ways we can find solutions to combat the immediate challenges around biodiversity and natural hazards.
---

Sophie Heroult, Head of Department (HR), Conservatoire du littoral
Having worked in the private sector as an IT and communication skills trainer for 10 years, I moved into the public sector in 2000.
I had various jobs at city hall in human resources and public procurement, as well as the more "political" role in the mayor's office.
I joined Conservatoire du littoral in 2008 and as Head of Department I am in charge of human resources, drafting budgets, managing subsidies and issuing the proceedings from our deliberative assembly.
---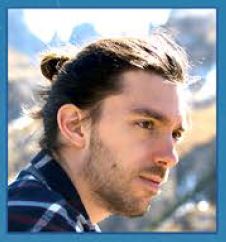 Rafaël Georges, Communications Officer, Conservatoire du littoral
I studied communication and visual design in Caen, in Normandy, where I worked for a time as a freelancer in graphics, logos, branding, illustration and web design.
I then worked for a large brand where I was responsible for communication. I supervised the communication strategy, actions to be carried out concerning security, signage, commercial offers and internal communication for the Normandy section of the brand. I joined the Conservatoire du littoral on January 1, 2022 as a communications officer for the lower Saâne valley where I am responsible for coordinating information and messages on the project.
Having grown up on the protected landing beaches of Normandy, I am more aware than ever of the ecological issues affecting our coasts and it is with pleasure that I joined the PACCo team.
---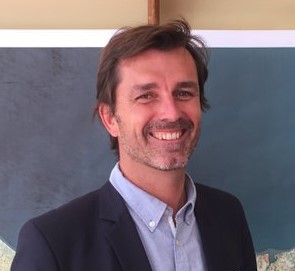 Régis Leymarie, , Conservatoire du littoral
I've been at Conservatoire du littoral since late 2007 and I've been working on the topic of adapting to climate change since 2010. It began with getting the LiCCo (Living with a Changing Coast – Littoraux et Changements Côtiers) Interreg project up and running. That ran from 2011-14 and was led by the Environment Agency. The site in the Saâne valley is one of five French sites and pairing up with our British counterparts has been very successful. I have been involved for a number of years in getting local projects off the ground in the Saâne valley (Quiberville, Sainte Marguerite and Longueil) in partnership with the project's financial and engineering stakeholders (Normandy council & the Seine-Normandy Water Board).
The local Saâne valley project is now recognised locally and at a county and regional level. Thanks to PACCo, the area can now implement its plans and become a flagship project for the whole Channel coast.
The Conservatoire du littoral has taken a cross-discipline (engineering, scientific, biodiversity, social sciences, landscape, etc.) approach, which is something I hold dear. I combine it with my geography background, specialised in coastlines. The spirit of this project with our English partners under the PACCo umbrella is the will to keep proving how adapting coastal areas for climate change is possible.
---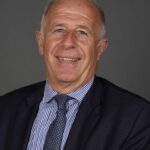 Jean-François Bloc, Mayor of Quibervuille-sur-mer
I was born in the village of Quiberville-sur-Mer and have been its mayor since 1987. I've also been a Normandy region councillor since 2015. Over the years, I've been able to see first-hand the changing coastline and, like many locals in the lower Saâne valley, I suffered flooding in 1999 that caused huge damage to our infrastructure and some of our housing. I have been involved with the various stakeholders trying to manage the coastline for over 20 years. We are working closely with my counterparts in the villages of Longueil et Sainte Marguerite-sur-Mer on a local Saâne valley project to pre-empt and adapt to climate change through different initiatives to guarantee that local people have a good quality of life and peace of mind.
---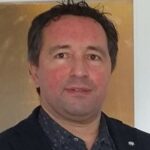 Richard Merrienne, General Services Manager, Communauté de Communes Terroir de Caux
I've been the General Services Manager at the Communauté de Communes Terroir de Caux since it was created on 1st January 2017. It covers a population of 39,000 with 100 agents.
I've been working for local government departments since October 1994. Before that, I spent four years in the private sector.
What motivates me is a real desire to get stuck in. I actually have a couple of businesses myself, which spurs me to achieve more and gives me the perspective from the other side of the public-private sector divide. It is also a good way to get on-the-ground feedback for elective representatives.
With PACCo, I get to satisfy that need to start something new, to create, to find solutions, meet with stakeholders and all in a project with high environmental stakes, making it all the more resilient. The incredible amount of coordination needed around this bi-country project and the various stakeholders is exciting and rewarding both personally and for the areas we are working in.
Amélie Boutillier, Deputy General Manager of Engineering, Communauté de Communes Terroir de Caux
After several different jobs in the private sphere, first in a building services design office and then for a major construction company dealing with water and sewage works, I came to Communauté de Communes Terroir de Caux in December 2017 as head of the Water and Water Treatment department. I am now Deputy General Manager of everything that is classed as Engineering for the area we cover (Heritage, the Environment, Town Planning, Water Treatment, Roads and Parks).
I really love my job and am always ready to get stuck into a new project. The most gratifying thing is being there where it all begins – building a project that is sustainable from a financial, engineering and environmental perspective while always bearing in mind the future generations who will be using what we put in place.
I was delighted when the PACCo project was accepted, and it was a new challenge for myself. This has been the first time I've worked with another country or with this specific type of funding.
This project is a shining example of how to adapt to climate change.
---
Anne-Sophie Diologent, Deputy General Manager of "Attractiveness", Communauté de Communes Terroir de Caux
I studied history at university. I specialised in the conservation of old buildings and spent five years working in that field. When the Communauté de Communes Terroir de Caux was created, I was given the chance to change career and became head of the Tourism and Economic Development department. As our group took on more responsibilities and our internal structure changed, little by little my role changed too. I am now Deputy General Manager of what we call "Attractiveness" (Tourism, Economic Development, Redevelopment, Public Services, Sustainable Development, Transport, Entertainment, Youth, Sport, Culture and Social Activities).
I enjoy the challenge and find a lot of motivation in the wide range of services I manage either directly or indirectly. As I love what I do, I am always trying to pay something forward by developing our region. I never tire of trying to meet local people's expectations in relation to the problems that arise.
It is a privilege to be part of the PACCo team and the project is a great example of what can be achieved. Each and every team member, whether French or British, strives to make their area prosper in an environmentally sympathetic way. This is the first time I've worked on this type of project, especially one so big, both in terms of the challenges and the example it sets for the future.
---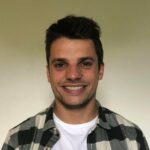 Thomas Drouet, Assistant to Project Manager, Conservatoire du littoral
I'm a recent graduate with a master's degree in Geography, Regional Planning. I joined the Conservatoire du littoral in April 2021 as part of an end-of-study internship to write a story on the Cressenval marsh in the Seine estuary. In November 2021, I joined the PACCo team as an assistant project manager.
Within the PACCo project, I am in charge of writing the deliverables for the "Ecosystem Quality" work package, contributing to writing the PACCo deliverables for the "socio-economic" work package, and contributing to the creation of tools for the dissemination of the PACCo "How to Guide ". I am very happy to be part of such a project working to adapt to coastal changes.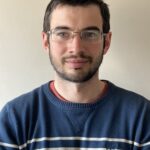 Ben Fouqué, Graduate Civil Engineer for the Environment Agency
I am originally from Paris, France and currently live in Cornwall. I graduated with a master's degree in Civil Engineering and Construction from ESITC of Cachan. I undertook several placements whilst at university, working on-site for large companies. After my graduation I moved to Cornwall, England where I have worked in several different industries.
I joined the Environment Agency in 2020 as a Civil Engineer as part of the graduate scheme with the aim of becoming chartered. Since joining the EA, I have worked on several small construction projects related to flood risk management.
Due to the climate crisis the role of a civil engineer has evolved. We are facing new challenges and need to create and implement projects which respectfully minimise the impact on our environment as well as being beneficial to our community.
I am excited to join Project PACCo as it will be a beneficial learning experience.
---